Dissolving the Ego of Fashion
Publication
New APRIA Journal
ArtEZ Platform for Research Interventions of the Arts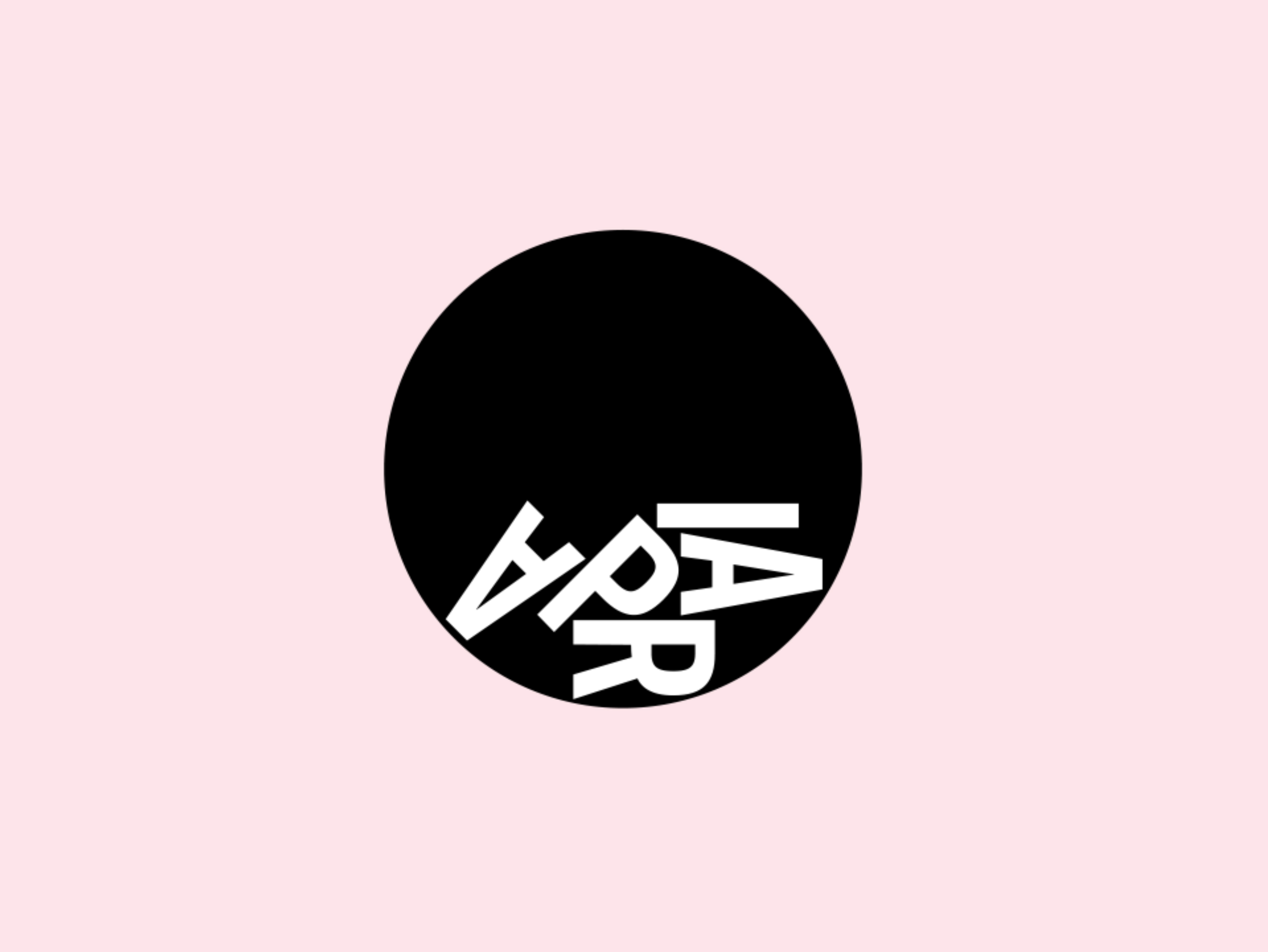 As part of the community event of the Fashion Professorship and Fashion Held in Common on June 5, ArtEZ launched the first edition of the new online APRIA journal– ArtEZ Platform for Research Interventions of the Arts -an online platform to support art interventions which aim to build a fair and equitable society through research in artistic practice. Continuing the conversations started during the Fashion Colloquium 2018, a two-day conference, which we hosted in Arnhem during State of Fashion, this special first edition of APRIA includes a selection of thought-provoking contributions by the keynote speakers, creative practitioners and academic researchers who participated in the conference.
Searching for the New Luxury? By Danielle Bruggeman
During the two-day Fashion Colloquium, a seamstress constructed several garments on the stage of the plenary sessions. As the audience, we could hear the rhythmic sounds of her sewing machine, and of her cutting, making, ironing, and finishing the garments. This durational performance piece by Kasia Gorniak in collaboration with Karolina Janulevičiūtė aimed to bring the process of making a garment to the fore. In doing so, they shifted the focus from designers creating fashion collections—which are usually presented on stage as a spectacle—to seamstresses constructing garments, making the audience aware of the actual time and labour that goes into making clothes. This touched upon one of the central themes of the Fashion Colloquium and is in line with the main research themes of the Fashion Professorship at ArtEZ. As I argued in Dissolving the Ego of Fashion (2018), it is important to explore how to re-engage with fashion's materials and materialities, and to develop a critical fashion discourse that does more justice to fashion's human dimension and to the processes of making clothes.
Starting from the urgency to rethink the role fashion plays in relation to socio-cultural, environmental, and economic challenges in contemporary society, the Fashion Colloquium explored how fashion can serve as a tool for societal transformation. A diversity of creative practices, peer-reviewed papers, and keynote lectures provided the context as well as concrete examples to analyse and critically reflect on the cracks in the system. These contributions also suggested alternative approaches to revalue the practice of making fashion and to redefine the value systems from which we live and work.
The current state of fashion: searching for the new luxury?
In line with the first edition of the quadrennial event State of Fashion (2018) in Arnhem, the Fashion Colloquium focused on the main theme 'Searching for the New Luxury'. As curator José Teunissen explains in light of the current societal and environmental challenges, Teunissen argues that fashion needs to become relevant again and use its strength, such as its seductive power to create new values and new imaginations, and agency. There is a shared sense of urgency to activate the (imaginative and aesthetic) power of fashion to move towards a more sustainable future society. Yet, in my view, the question is what the 'new luxury' actually means and implies, and whether that is indeed what we are searching for.
In his article, Luca Marchetti reflects on fashion and luxury in terms of its 'relational aesthetics' (Bourriaud 2002). He discusses fashion's nature to establish (physical, spatial, or symbolic) relationships between the body and its living context. Speculating on the future of luxury, Charlotte Bik Bandlien states that searching for the new luxury by fetishizing local production and materials is, in fact, a historical reenactment of former forms of luxury. Instead, Bik Bandlien proposes an appropriated version of 'post luxury' or the term 'new new luxury' to find the new normal.
In addition, 'newness' in itself is central to the way in which the current established fashion system operates by continuously commodifying 'the new', which directly relates to overproduction and overconsumption. As Gilles Lipovetsky has argued, in today's hypermodernity, fashion operates as a social mechanism characterized by its taste for novelty (1994; 2005). In my view, this leads to the question of whether the new luxury is indeed what we should be searching for, or if we should think in other terms—moving beyond luxury—and use another vocabulary in doing so. Perhaps we are searching for more wellbeing—psychologically, socially, culturally, environmentally? Perhaps we are searching for healthy ecosystems? Perhaps we are searching for a more conscious and human relationship to material objects? To what extent should that be a (new) luxury?
In his essay and thought experiment, Timotheus Vermeulen uses the metaphors of the deteriorating shopping mall—where the air conditioning has created an 'asthma of the soul' (De Toledo 2008)—and the Nike Air Pocket to develop a deeper understanding of our current state of being in contemporary society and consumer culture. This is a necessary prerequisite in order to have a better sense of how to move forward and where to go. Perhaps we are actually searching how to step outside of the shopping mall that sells 'informed naivety', as well as a sustainable future as the new luxury?
Will it ever be enough?
One of the key issues during the Fashion Colloquium was the discussion on growth vs. de-growth. This debate tends to focus on two different perspectives: either (1) we need the big players in the industry if we really want to create systemic change on a large scale, and we thus need to start with optimizing the current system, or (2) the big players in the industry caused this problem in the first place and they are now claiming to invest their profit into new sustainable initiatives, but they are actually still sustaining an unhealthy and destructive system, so we need to embrace smaller, local initiatives that focus on creating alternative value systems. Consequently, the challenge is how to reconcile the values of de-growth with the desire to create impact on a larger societal scale.
During his keynote lecture 'Re-imagining Fashion as an Ecosystem of Commons', the author and activist David Bollier—director of the Reinventing the Commons Program at the Schumacher Center—shared the principles of 'commoning' as well as eight strategies to help imagine and build an alternative system with "new structural vehicles for human creativity, ethics, and social engagement to flourish". In Bollier's view, focus on economic growth and consumption, he proposed that "the next big thing will be a lot of small things", suggesting that many small-scale initiatives can create the change we need. Pascale Gatzen, Head of the M.A. programme Fashion Held in Common at ArtEZ, already puts into practice some of these principles of commoning in her creative practice and in her workers' cooperative 'friends of light', which produces handmade woven jackets.
Whereas these initiatives represent small scale, local, creative, and social practices that privilege human agency, keynote speaker Louise Fresco, President of Wageningen University & Research, focussed on the life cycles of food and clothing on a global scale, in the context of the worldwide transition to the circular economy. While Louise Fresco argued for a culture and economy of 'I have enough', in the panel discussion David Bollier pointed out that "it will never be enough" in a market-driven economy, which is why he argues for the importance of a cultural shift of building long-term relationships instead of cash transactions. Taking into account most consumer behaviour, can it ever be enough?
Aesthetic pleasure, emotional wellbeing, and love songs
In the report 'Fashion at the Crossroads' (2017), Greenpeace found that "design for longer life and promoting extended use of clothing are the most important interventions to slow down the material flow", emphasizing the importance of the emotional durability of clothing (Ibid.). This demonstrates the importance of a design-driven approach to create more emotional value and connectivity between wearers and users.
In her keynote lecture, Kristine Harper presented her vision on emotional durability and aesthetic sustainability from a design perspective. In her research she highlights the human need for aesthetic nourishment. She presented design strategies to store aesthetic—tactile, sensorial—experiences in material objects in order to reduce consumption and prolong the time of being with a product, creating a durable and sustainable bond between subject and object.
While many sustainable design strategies are based on producing less new clothes as well as reducing and creating durable products, this is far removed from most consumer's behaviour. In his keynote lecture, Otto von Busch added a refreshing perspective by starting from the question 'what do we want to sustain and save in fashion?' and by comparing our desire for fashion to love songs. He highlights the embodied and emotional dimension of fashion and states that fashion is, not unlike love songs, "a passion, a sensibility of aesthetic desire, an ephemeral wave of pleasurable anticipation rushing through the body". Perhaps, then, we should focus both on creating sustainable fashion as love songs (products that flow), while simultaneously letting people fall in love with garments that they want to cherish (products that last)?
These contributions demonstrate the importance of taking into account the affective relationship between wearer and object, the aesthetic pleasure and emotional value in the current discussion on sustainable fashion. In their article 'In Touch with the Now', Lianne Toussaint and Pauline van Dongen explore how smart fashion can encourage a more mindful relation between the wearer, the garment, and their environment. This highlights the importance of the embodied, sensorial, and affective dimension of fashion for our emotional wellbeing.
Radical imaginations, and the speculative agency of living matter
Whereas designers like Pauline van Dongen are developing intelligent fashion with new technologies, there is also a movement that focusses more and more on new biomaterials and biotechnology. This movement brings together art, design, technology, and science, often from a speculative design approach to develop radical future imaginations.
In her project 'Biogarmentry', Roya Aghighi explores how living organisms can become an essential part of the design process. In her research, she speculatively addresses questions such as: what if living organisms are the new materials of fashion? And how would these 'living textiles' affect our relationship to fashion's materiality and our behaviour? In a similar vein, Tina Gorjanc's speculative design project, 'The New Bio-ethics of Luxury' explores how synthetic biology techniques could help to sustain biodiverse ecosystems. In a time when the relations between the human and non-human are shifting, these speculative design research projects raise new questions about the future of living materials, ecosystems, biodiversity, and living systems—and help us to reflect on the importance of moving beyond anthropocentrism and human-centred design processes in order to revalue and give more agency to living matter. This offers a radically different, alternative, and potentially disruptive perspective on future fashion matters.
A diversity of contributions and conversations on dissolving fashion's ego
In addition to the creative practice contributions, visual essays, peer-reviewed articles, and key note lectures mentioned above, this issue also includes interviews with the keynote speakers conducted by our students on the ArtEZ M.A. in Fashion Strategy, a live recording as well as a podcast of the online radio show 'Jajajaneeneenee' that was recorded during the Fashion Colloquium.
The contributions to this special issue of APRIAare closely related to the main research lines of the Fashion Professorship at ArtEZ. Starting from the observation that the fashion system continuously feeds its Ego—with, for example, an excess of consumer products, glamour, money, exclusive luxury, constructed desire, and spectacular fashion shows of star designers—I aim to move beyond fashion as an Ego-system and to contribute to an egoless critical fashion discourse.
In the research projects at ArtEZ, we aim to actively engage in creating alternative value systems, humanizing processes of making, and offering more love and care to fashion's bodies and materials. Over the next couple of years, we will further explore the main themes discussed during the Fashion Colloquium and we are looking forward to continuing these conversations with all contributors and like-minded people to expand our practice of dissolving the ego of fashion together.
To see the full contributions, visit: apria.artez.nl/issue/searching-for-the-new-luxury-fashion-colloquium-2018-revisited/
Bibliography
Bollier, D. "Fashion as an Ecosystem of Commons." 13 June 2018, http://www.bollier.org/blog/re-imaginingfashion-ecosystem-commons fbclid=IwAR347MxlI_L_zDSsOnUcQ2mjFGqUuwdLIVcTwgHUPNGE9vQadlrz2EJwVgs.
Bourriaud, N. Esthétique relationnelle. Les Presses du réel, 2002.
Bruggeman, D. Dissolving the Ego of Fashion. ArtEZ Press, 2008.
"Fashion at the Crossroads." Greenpeace, 18 Sept. 2017, http://www.greenpeace.org/international/en/publications/Campaign-reports/Toxics-reports/Fashion-atthe-Crossroads/.
Lipovetsky, G. The Empire of Fashion. Princeton University Press, 1994.
Lipovetsky, G. Hypermodern Times. Polity Press, 2005.
Toledo, C. de. Coming of Age at the End of History. Soft Skull Press, 2008.
Alternative Systems
New Materialism
Human Values
DATE PUBLISHED
June 11, 2019